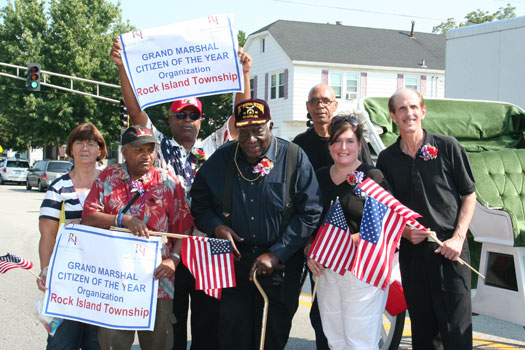 Rock Island Township - 2009 Citizen of the Year Winner
Mission
Township government is the oldest form of governance in the United States, dating back to 1636. As the country developed, cities and towns assumed many public functions. However, townships are still responsible for the General Assistance program, property assessments and some roads (not in Rock Island Township).
Rock Island Township's borders are 18th Avenue on the south, the Mississippi River on the north and west and 46th Street / Moline border on the east. In order to be eligible for most programs, individuals must live within these boundaries (see map).
The Rock Island Town Board approved this Mission Statement at its August 26, 2014 meeting:
To professionally, courteously, equitably and efficiently administer General Assistance, property assessment and other programs and to properly maintain the Township Hall and property for the benefit of Township residents and the building's tenants.
The Town Board also conducted a strategic planning process in 2013. The results of this effort and progress through March 2014 are detailed here.